Carpet Cleaning in Plantation, FL and Nearby Areas
Want to get your carpet cleaning done but don't have the time, energy, or expertise? Well, you're in luck! Here at Sunbird Carpet Cleaning Plantation, we make clean carpets seem less like a chore and more like a nice little treat for yourself.
No matter what shape your carpets are in, we'll work our magic to revive them back to life. Because when your feet touch the ground, they should make you feel at home. That's what we believe in.
Our Carpet Cleaning Service
When people need carpet cleaning in Plantation, FL, we rise to the occasion! That's because we offer unparalleled professional carpet cleaning services. Our fleet of experts is always at the ready to assist our customers with their carpet cleaning needs.
Whether you need your annual cleaning done or have a carpet that hasn't had a clean spot in ages, we'll get right on it. Here are just some of the cleaning methods and services we offer.
Hot Water Extraction or Steam Carpet Cleaning
Deep Carpet Cleaning
Shampoo Cleaning
Carpet Sanitizing
Carpet Deodorizing
Not sure which service suits you? No worries! Our team will conduct an inspection of your carpet before the cleaning process begins. That way, you'll always get the right treatment.
Why Does a Carpet Need Professional Cleaning?
Many people wonder about the differences between their own cleaning efforts and those of a carpet cleaner with expertise. The reality is, cleaning carpets isn't just as simple as washing your clothes.
Most wall-to-wall carpets see a lot of foot traffic in their life. Not to mention, dirt, dust, hair, dead skin, microbes, and other sources of contamination can get lodged in.
Simply put, cleaning all this requires carpet cleaning solutions that the average person isn't equipped for.
That's why it's better to hire someone skilled who does the job right. That way, you won't have a ruined carpet and the lingering regret of, "I should have opted for professional carpet cleaning near me."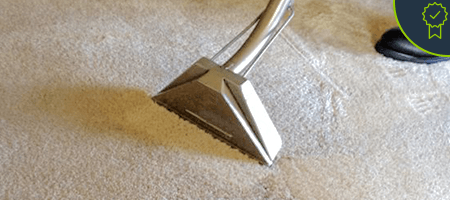 How Our Experts Can Save Your Cleaning Hassles
Got a bad back, too tired from working all day, or simply don't want the trouble? We understand. Carpet cleaning can be an intensive job. That's why we make sure to give our customers the ease that they lack in their lives. Here's what you get when you call us up:
By default, all our technicians are registered
Our services are available 7 days a week
We'll save from having to spend hours searching "how to clean a carpet"
Our work is guaranteed. You won't have to bother people to recommend you "carpet cleaning near me"
We are licensed to do the work
We are good not only for carpet care, but also for cleaning upholstery
Why Should You Choose Sunbird Carpet Cleaning Plantation
At this point, you know you want professional carpet cleaning. But what if you want the best carpet cleaning? Then you're just in luck because we offer unmatched cleaning services for your carpet.
And guess what? You don't have to move mountains to get it! You can easily call to talk to one of our customer service representatives. They can then schedule you for a visit and the rest is history!
Never fear the sight of a dirty carpet again! With Sunbird Carpet Cleaning Plantation, there's no compromise. You can get professional, certified service that's also eco-friendly. Because a clean carpet works better with a worry-free state of mind and good health to boot.
All it takes is a phone call. We will offer you a price estimate and a guarantee for our work. So, what are you waiting for? Call Sunbird Carpet Cleaning Plantation today at 954-302-2863 to get set up for the service of a lifetime!